Ambities zijn het kruispunt tussen dromen en doen. Wat vind ik nou echt leuk om te doen? En wat wil ik bereiken in mijn leven? Dit zijn belangrijke vragen om jezelf te stellen bij het achterhalen van je ambities. Maar een antwoord vinden op deze vragen is vaak geen makkelijke opgave. Nog moeilijker, is het om jouw ambities om te zetten in werkelijkheid. In dit artikel geven wij je tien handige tips voor het vinden en waarmaken van je ambities.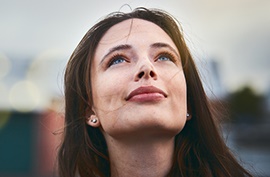 Vijf tips om je ambities te vinden
1. Maak een lijstje met jouw interesses en talenten
Ambitie komt uit jezelf, dus het is allereerst zaak om te achterhalen wat jou interesseert en waar je talenten liggen. Wanneer je jouw interesses en talenten in kaart gebracht hebt kan het handig zijn om hier een waarde aan te hangen. Zo kun je zien aan welke interesses en talenten jij het meeste waarde hecht.
2. Wat wil je doen en wat juist niet?
Wellicht zijn er zaken die je wel of juist niet zou willen doen. Het is slim deze punten in kaart te brengen en later naast bijvoorbeeld je mogelijke droombaan te leggen. Zo kun je beoordelen of dit nou echt datgene is waar jij je op wilt gaan richten.
3. Vraag om de mening van je familie. vrienden en collega's
De mensen om je heen kennen je vaak het beste. Het kan daarom nooit kwaad om advies in te winnen bij je familie , vrienden en collega's. Vaak kom je tot verrassende inzichten over jezelf.
4. Maak je ambities concreet
Als het goed is heb je al een goed inzicht verkregen in de kant die je wilt opgaan. Ga nu zoeken naar de gemeenschappelijke delers en wat hierbij past. Zijn jouw interesses en talenten bijvoorbeeld te koppelen aan een bepaald beroep of kom je tot de conclusie dat je het liefste een eigen bedrijf zou willen starten?
5. Wat weegt zwaarder: de plus- of minpunten?
Waarschijnlijk heb jij inmiddels een goed beeld gekregen van jouw ambities. Tijd om de balans op te maken. Is dit echt wat jij wilt of wegen bepaalde minpunten toch zwaarder? Om je ambitie waar te kunnen maken is het immers van belang dat jij voor de volle 100% gemotiveerd bent.
Vijf tips om je ambities waar te maken
1. Wat heb je nodig?
Komt je ambitie overeen met je opleiding, ervaring en andere kwaliteiten of heb je bijvoorbeeld eerst nog extra kennis nodig?
2. Geloof in jezelf 
Het allerbelangrijkste bij het nastreven van je ambities is het houden van vertrouwen in jezelf. Zonder vertrouwen in eigen kunnen is er op termijn ook onvoldoende motivatie om je ambities waar te maken.
3. Durf je ambities uit te spreken
Door het uit te spreken van je ambities komt er waarde te hangen aan jouw ambities, voor jezelf en anderen. Daarnaast kunnen anderen je wellicht op weg helpen bij het waarmaken van je ambities. Ze kunnen je adviezen geven of juist de stok achter de deur voor je zijn. Het is wel belangrijk dat jij volledig overtuigd bent van jouw ambities. Wanneer dit niet zo is kunnen vragen en opmerkingen van anderen al snel leiden tot een verminderde motivatie.
4. Maak een planning
Je ambities moeten leven. Maak daarom een planning met tussendoelen. De tussendoelen zijn er niet alleen om de weg uit te stippelen. Het probleem met ambities is vaak dat ze verder weg in tijd liggen. Door tussendoelen op te stellen houd je jouw ambities in het oog en blijft je motivatie makkelijker hoog.
5. Vier mijlpalen
Rome is niet op één dag gebouwd, verwacht daarom ook niet dat je ambities snel waargemaakt zijn. Vier mijlpalen en wees trots op jezelf bij elke prestatie. Het is soms een lange weg, maar vergeet niet waarom je deze weg gekozen hebt.